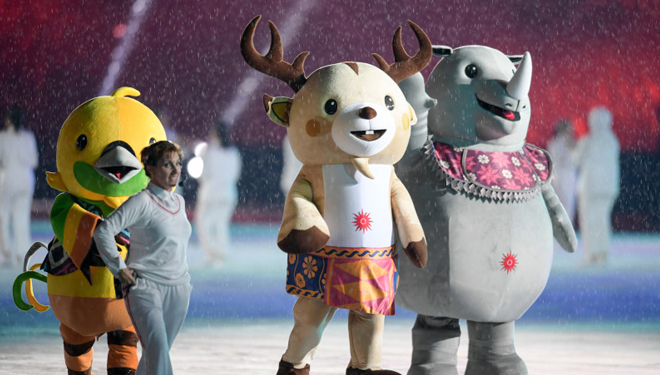 TIMESINDONESIA, JAKARTA – The closing of the Asian Games 2018 ended lively. At the beginning the appearance of the stage show was very simple.
But surprise after surprise continues to be given. When all the athletes enter the arena, the entire Gelora Bung Karno Main Stadium field looks stunning by videos mapping which were diverse and vivid graphics.
Although coming from different countries, the songs performed with the collaboration of the artists made a surprise of the Asian Games 2018 closing concert. Like the collaboration of Denada and Indian singers, Siddarth Slathia made the entire audience sway with the songs 'Koi Mil Gaya', 'Kuch Kuch Hota Hai', and 'Jai Ho'.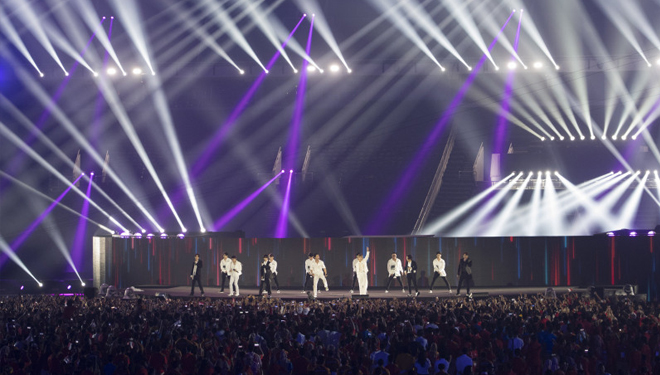 ANTARA FOTO/INASGOC/Rosa Panggabean/wsj/18
Then IKON performed a total of two of their mainstay songs 'Love Scenario' and 'Rhytm TA'. The stage action of Siti Badriah performed 'Jaran Goyang' and 'Lagi Shantik' which was re-arranged by Dj Winky Wiryawan and Dj Jevin Julian, so, it made to be different and very contemporary. Surely the strains of dangdut can be heard and make everything shake.
Moreover, RAN, Bunga Citra Lestari, JFlow, and Dira Sugandi complemented the closing ceremony of the 2018 Asian Games.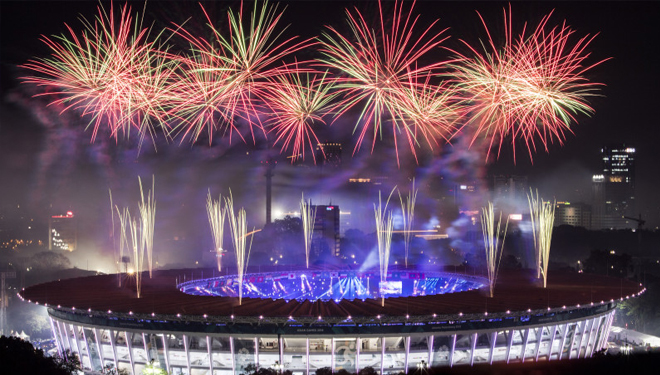 ANTARA FOTO/INASGOC/Rosa Panggabean/wsj/18
At the eagerly of awaited appearance. Super Junior stomped the stage, so the entire audience surprised hysterically. 'Sorry Sorry', 'Mr. Simple ', and' Bonamana 'successfully treated the longing for the Siwon Cs stage action. In this moment, many athletes are amazed by Super Junior's stage action.
At the end of the RAN program together with the Alffy Rev, Ade Govinda, and Irfan 'Samsons' brought 'Bright as The Sun'. No less cool, Afgan with his raucous voice brought the song 'Meraih Bintang' belongs to Via Vallen. 'Garuda in my chest' closed and packed the closing sequence of the Asian Games 2018. (*)