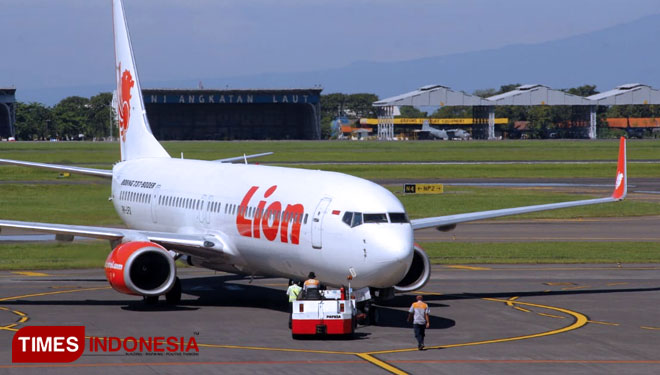 TIMESINDONESIA, JAKARTA – The commonly frequency of accident Lion Air plane crashes including the latest incident of the fall of Lion Air JT610, making the Executive Director of the EmrusCorner Institute, Emrus Sihombing gives comment. He advised the Lion Air airline to take the 'rest' time first.
"There is no need to wait for pressure from the public or that could have the effect of issuing a warning letter or giving sanctions from the Ministry of Transportation," Emrus said in his official statement on Thursday (11/08/2018).
Actually, many events have happened to Lion Air lately, and this will be considered to increase public believes that the airline is not yet included in the safe category to be used as an air transportation.
"The tears of the families of the victims of the crash of Lion Air which allegedly killed all the passengers last week have not dried up, then there is another incident from this airline that crashed a pole at Fatmawati Airport in Bengkulu," Emrus said.
Therefore, continued Emrus, as a form of accountability from Lion Air, it is expected that company directors need to seriously contemplate to determine a choice of three alternatives.
First, maybe this is the time for the directors to make a unanimous decision that the airline declares itself to "rest" fly for an undetermined period of time.
The second alternative is the possibility to consider replacing the director of Lion Air who is able to make a mental revolution to all management and employees at the airline, without exception.
"Or maybe it should be considered for Lion Air to merge with Citilink," said Emrus Sihombing, Executive Director of the EmrusCorner Institute. (*)