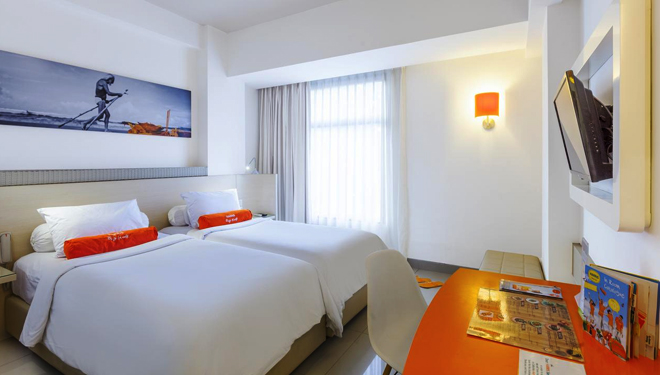 TIMESINDONESIA, DENPASAR – What is a vacation without your friends or family with you? Lonely isn't it. But you dont need to be worry, Harris Hotel Seminyak Bali offer you a 3 in 1 package that you can enjoy until March 31, 2019.
By purchasing this package with IDR 825000, you could take 2 more people staying with you in the hotel room. You will also get extra bed, breakfast buffet and amenities for 3 persons.
This absolutely will make your vacation more colorful. You could also visit the beaches or just relax your self at the hotel swimming pool.
"They could spend their time at the hotel pool, relaxing at the beach or visiting some hype clubs in Seminyak," Nevi Snever Marketing Communications & Brand Manager HARRIS Hotel Seminyak told TIMES Indonesia.
To get further information about this 3 in 1 package at Harris Hotel you could visit their official website at www.harrishotels.com or visit their official social media @harrisseminyak.