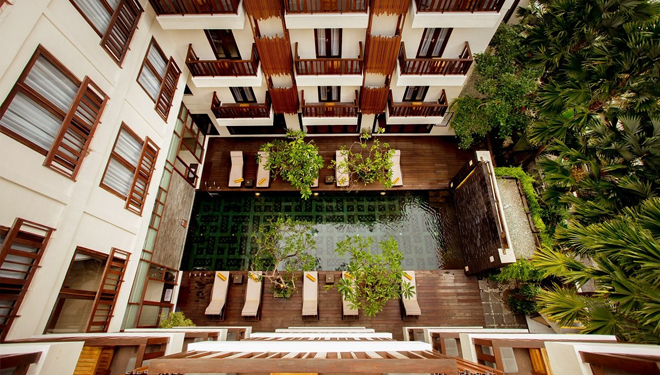 TIMESINDONESIA, DENPASAR – Nyepi Day or the Day of Silence is the most sacred day for Hindu People in Bali. It is the Caka New Year or Balinese New Year, which falls on the March 7th this year.
During Nyepi Day, the main restrictions for all people in Bali are no lighting, electricity, entertainment, traveling, and no talking or eating especially for Hindu People. Nyepi is a day reserved for self-reflection for and a breathe-out day for the Mother Earth.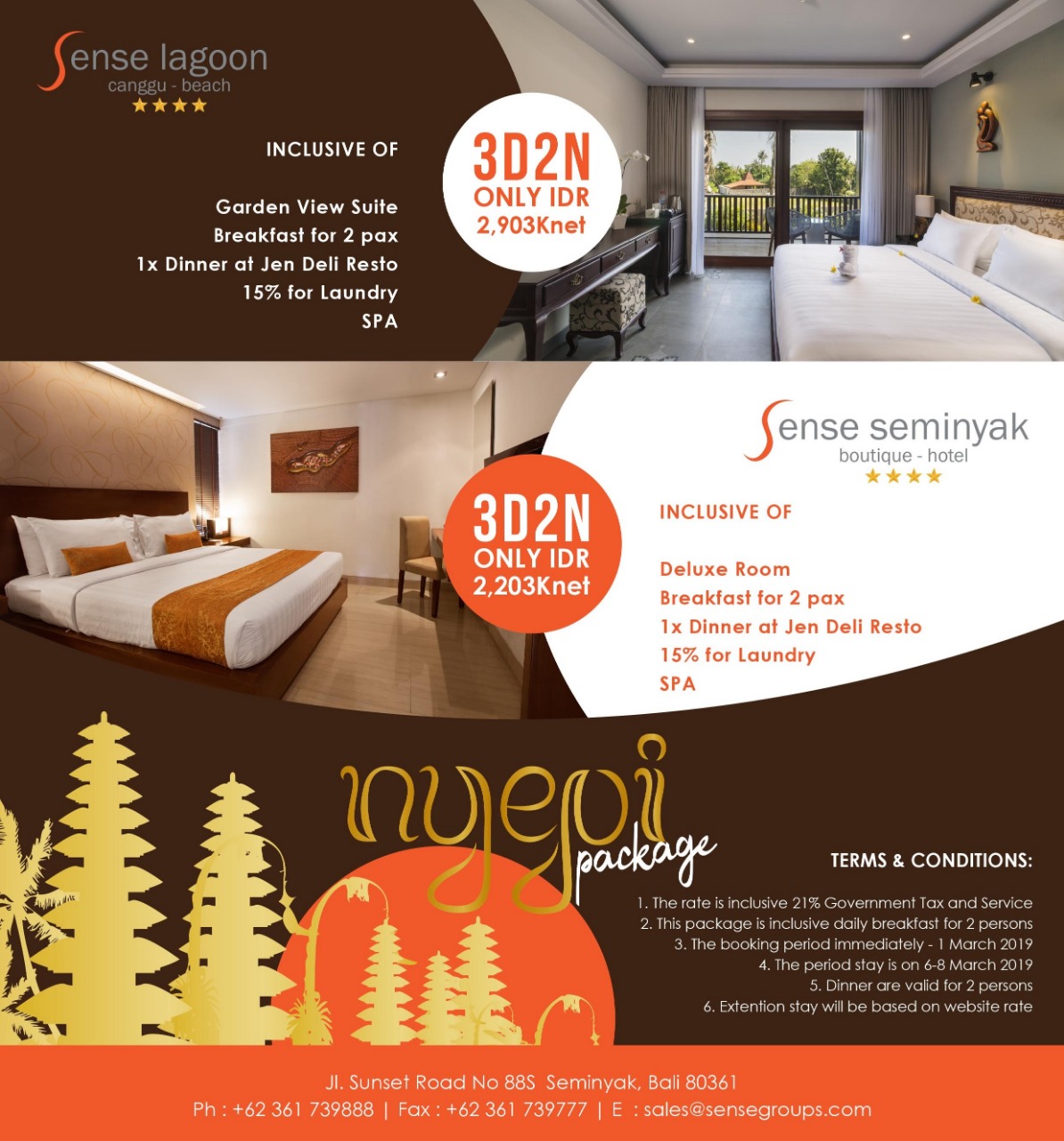 On this day, Hindu people will purify their souls by refraining from all worldly and physical activities. Nowadays, it has become a special attraction for domestic and foreign tourists to experience the authentic moment in Bali, which allows people to feel revived and reborn in one day.
This year, Sense Seminyak Boutique Hotel and Sense Lagoon Canggu Beach offers a special Nyepi Package. The rate offered varies at each hotel, Nyepi Package at Sense Seminyak Boutique Hotel is at IDR 2.203.000,-++ in Deluxe Room, while at Sense Lagoon Canggu Beach is at IDR 2.903.000,-++ in Garden View Suites, for 3 days and 2 nights, starting from March 6th to 8th. The package features daily buffet breakfast, 1 time Buffet Buffet Dinner for 2 persons on March 7th, SPA treatment for 2 persons, and 15% percent discount for laundry. Besides, various in-house activities and selection of Box Office movies will entertain all guests all day.
"If globally we have Earth Hour, we have Nyepi Day in Bali, which will temporarily shut Bali off in 24 hours. Nyepi Day has become a special attraction for many people who are interested to experience the unique moment. With our special package, Sense Seminyak Boutique Hotel and Sense Lagoon Canggu Beach deliver an authentic experience for all guests in the magical Island of the Gods," said Joseph Ong, Hotel Manager of Sense Seminyak Boutique Hotel and Sense Lagoon Canggu Beach. For reservations and more information, please contact +62 361 738 383 orpr@sensegroups.com. (*)