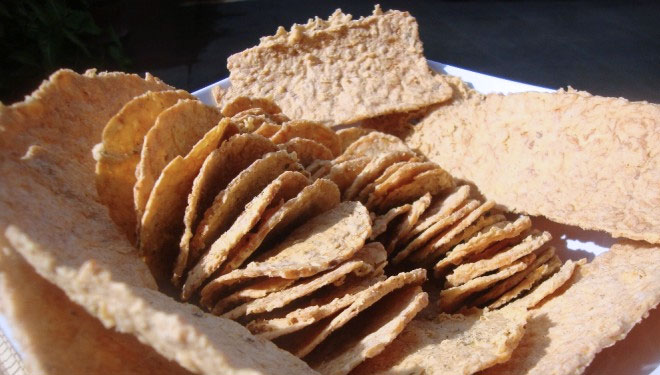 TIMESINDONESIA, MALANG – Malang has lots of place which sell lots of Malang typical products and souvenir shops for the visitors or those who do mudik during Lebaran or IED Fitri.
Mudik is an activity conducted by migrants to going back to their home town and meet their family and relatives. And surely these people would like to go back to the city with some souvenirs or typical food from their home town.
Here are four shop that sell affordable souvenirs from Malang which you can consider as.
1. Tempeh Chips Center Sanan or Sentra Keripik Tempe Sanan
Located at Jalan Sanan, Blimbing, Malang this place will enchant your eyes will various flavour of Tempeh chip and some other chips like spinach chips, cassava chips, tempeh brownies, and more. And surely the price is so affordable and wont letyour wallet dry.
2. Malang Strudel
As we know Malang also popular with it apple. So Malang Strudel will pamper you with their exquisite taste of apple pastry. You could get it starting from IDR 45 K.
There are around 8 outlets of Malang Strudel in Malang which you could visit. They are at Singosari, Soekarno Hatta 1, Soekarno Hatta 2, in front of Lavalette hospital, Jalan Diponegoro Batu, Semeru, Karanglo, and Kebun Agung.
3. Pusat Kaos Ngalam or Malang Tshirt center
Soak Ngalam or is quite popular tshirt shop in Malang. They provide any kind of clothing starting from tshirt, jacket, Jeans, bag and lots of typical accessories from Malang you could get the tshirt starting from IDR 70 K. The shop itself located at Jalan Kawi, Klojen, Malang or you could check them on their official Instagram account @soakngalam.
4. Dinoyo ceramic center
For you who loves ceramic, the Dinoyo Ceramic Center could be your best alternatives. This place is the heaven for all ceramic lovers to hunt the thing they want or need. Lots of house sell home made ceramic with a good quality and affordable price.
Those four affordable souvenir shops in Malang will surely keep your wallet from drying. Make sure yo have enough trunk for all those souvenirs of Malang you will take. Happy shopping!!!.