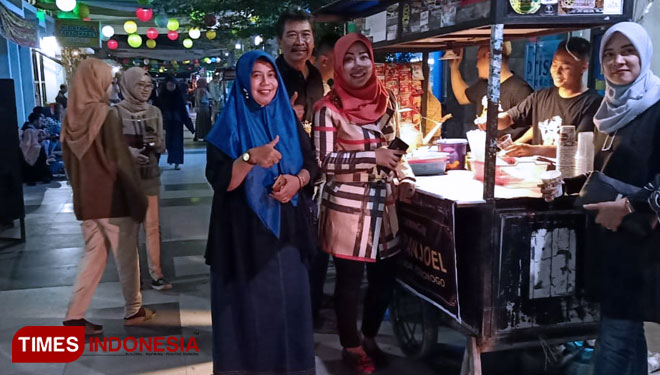 TIMESINDONESIA, PONOROGO – In order to participate in Visit Indonesia Year 2019, the Tourism Department of Ponorogo held the Festival Angkringan at the Okaz Shopping Centre at Jalan Sultan Agung Ponorogo, on Saturday night (15/6/2019).
Angkringan is a food stall which sell lots of food starting rice, side dishes, and many kind of beverages in a super duper low price.
"This festival was made to make the society one step closer to the Angkringan. This will be a good benefit either for the society or the seller. The society will get a low price of food and the sleet will have more income," Lilik Slamet Raharjo, The Head Of Tourism Frpartment of Ponorogo said.
There were around 20 stalls joined the festival. The food were provided for free by the local government. Lots of local community visit the Festival to try the food.
"Angkringan is where we could enjoy some food without looking at our status, position, or profession. All are the same in here," Erni Harismawanti, one of the local visitor of the Festival Angkringan Ponorogo said. (*)