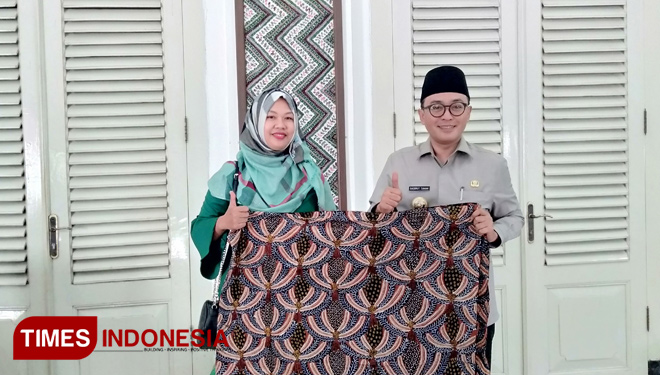 TIMESINDONESIA, PAMEKASAN – In order to introduce Batik to the world, Pamekasan Mayor fully support the will and idea of Dian Hendriani (Batik enterpreneur) to join the International Batik Exhibition in Tanzania.
The exhibition was an event which will be conducted by the Indonesian embassy for Tanzania by 7th July 2019 and ended by 21st July 2019. This will surely become a fresh air for the batik industry in Pamekasan.
"I was invited to be a keynote speaker to Europe and Japan, as well to cooperate with them and introduce the Pamekasan Batik. This was a sign that our Batik is loved by lots of people and be more popular than some Batik from another area," Badrut Tamam, the Pamekasan Mayor said.
Meanwhile, Dian Hendriani said that she will take several Batik from several local enterpreneurs to be brought to Tanzania. She hoped that by this exhibition will make the world knows about Indoneasian batik especially Pamekasan's batik more.
Still according to her, she hope that this internatinal Batik exhibition in Tanzania will bring a good impact for all Batik enterpreneur especially in Pamekasan. (*)