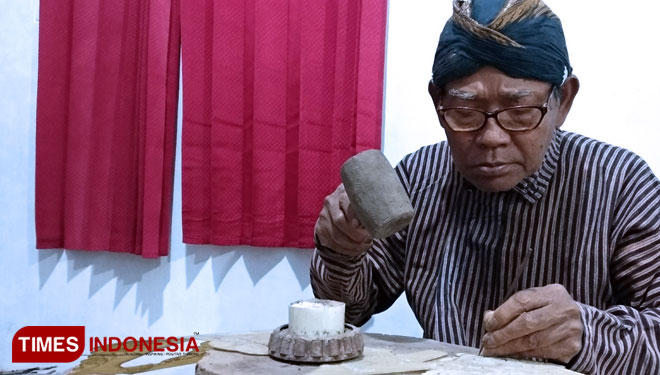 TIMESINDONESIA, BANYUWANGI – Ki Asmoro Sampir has vows to give all his life for Wayang. He was a popular puppeteer from Banyuwangi and retired for his age but keep making wayang until now.
This almost 70 years old guy also made some kris holster to spend his spare time. He made the wayang and the kris holster conventionally by embellishing the wood step by step.
"By the time they declared me as a puppeteer, I also started to make this wayang (puppet). And now, you can see there are no much puppeteer who made their own puppets," Ki Guno a.k.a Ki Asmoro Sampir said.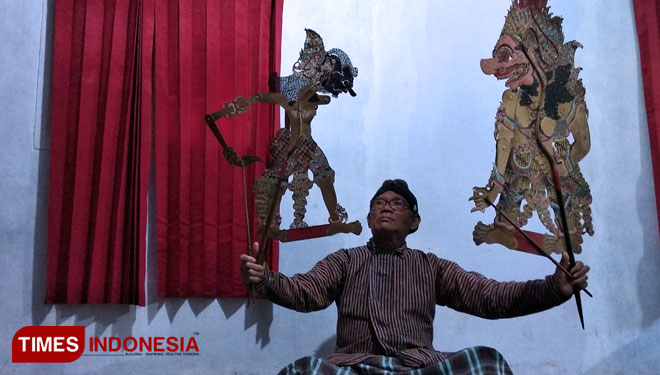 This father of four child keep maintaining his skills by taking all puppet order from several people though there were no much order like the old days. Yet none of his child carried his skills as puppeteer or puppets maker.
However, Ki Asmoro Sampir keep hoping that one day someone will take over his position and carried and preserve the local culture especially as a puppeteer in Banyuwangi. (*)