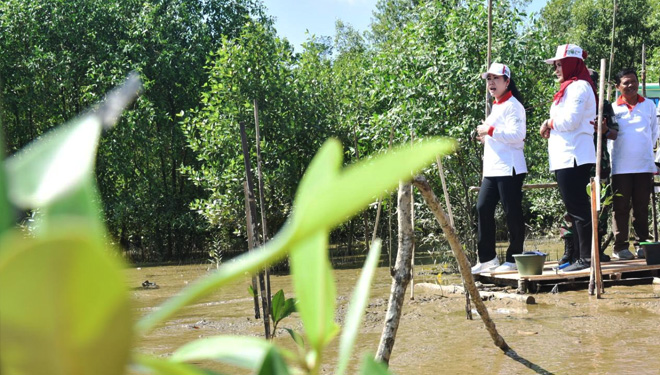 TIMESINDONESIA, PALEMBANG – South Sumatera took part in the simultaneous mangroves planting in 12 provinces in Indonesia. This time they pointed on the Tanjing Api-Apu Harbor Sungsang, Sungsang, Banyuasin.
This idea was started by some woman community in Bunaken, Manado which was gathered in a group namely known as the Organisasi Aksi Solidaritas Era Kabinet Kerja (OASE KK). This group intending to take the women to be more aware of the mangrove population.
According to research, its found that mangrove and the forest could save people from the tsunami. It could also a new place for marine ecosystem to grow which could also give benefits to the fishermen.
"We could get so much benefits from the mangrove, that why we need to preserve it. We hope that this act will be a starting chain which will be followed by others in the future," the Head of TP TKK Sumsel read the first lady of Indonesia statement, Iriana Jokowi said to open the mangrove plantation ceremony.
Meanwhile, there will be some more plants beside mangrove that will be planted around the Tanjung api-Api Harbour, Banyuasin, South Sumatera. The mango, rambutan, guava, sapodilla which could also give some benefits to the community will also be planted around this area. (*)