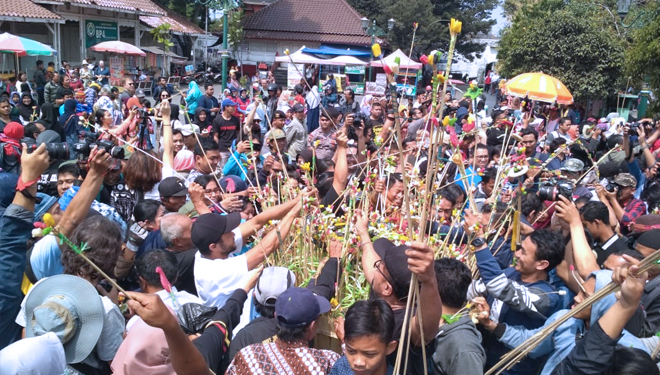 TIMESINDONESIA, YOGYAKARTA – The Keraton Ngayogyakarta Hadiningrat Pakualaman held the Garabeg Besar on Monday (12/8/2019). This annual event was held to respect some big occasion happening like the Eid Al-Adha.
There were dozens of huge cone shape mountain parade by the palace worker from the Keraton Ngayogyakarta Hadiningrat to the Pakualaman city hall. The cone shape mountain was filled with livestocks and some basic need like vegetables.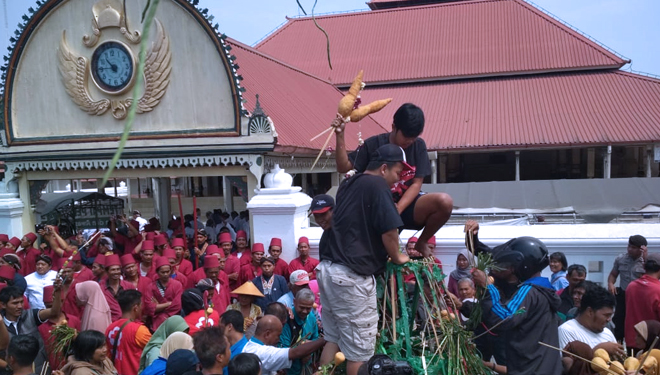 There were also two elephant following the parade which was ridden by the palace army. This has become one interesting attraction on every Garabeg Besar.
Once after having several ceremony the cone shape mountain of veggies will be put in the city hall yard to be given to the society who willing to have some of it.
Not long after that, the mounrains of veggies will disappered and will only the frame left. This Garabeg Besar of Keraton Ngayogyakarta Hadiningrat has always take so much attention of the community and some tourist. (*)