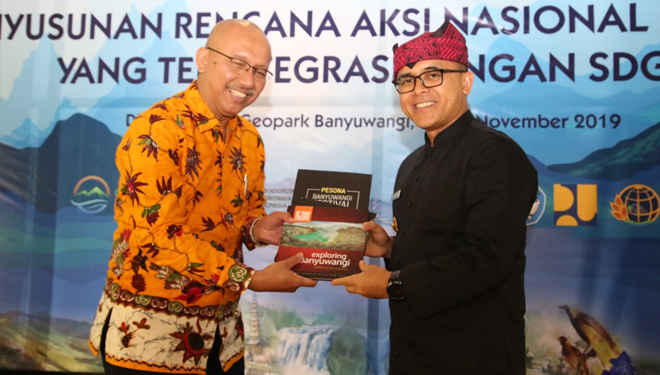 TIMESINDONESIA, BANYUWANGI – The Ministry of National Development Planning (Bappenas) held a meeting to discus the future plans for Geopark Banyuwangi to make it as one of UNESCO Global Geopark.
The meeting which was held for three days (11-13/11/2019) was followed by several stakeholders of Geopark Banyuwangi.
The Director of Mining Mineral Energy Resources of Bappenas Yahya Rahmana Hidayat said that Banyuwangi has a huge will to change its city into a better place by managing their tourism site.
"We really appreciate their will and effort that's why we give them our support by planning several things for the Geopark on this meeting," he said.
Still according to him, with a good management of the city they had and also good local human resources used this city has a big chance to win the opportunity.
As we know, UNESCO Global Geoparks empower local communities and give them the opportunity to develop cohesive partnerships with the common goal of promoting the area's significant geological processes, features, periods of time, historical themes linked to geology, or outstanding geological beauty.
Meanwhile The Mayor of Banyuwangi Abdullah Azwar Anas appreciates the will of Bappenas to support Geopark Banyuwangi to become one of the UNESCO Global Geopark site. "We will start from the facilities to support it, it will surely become one iconic tourist attraction in Banyuwangi," The Mayor said. (*)