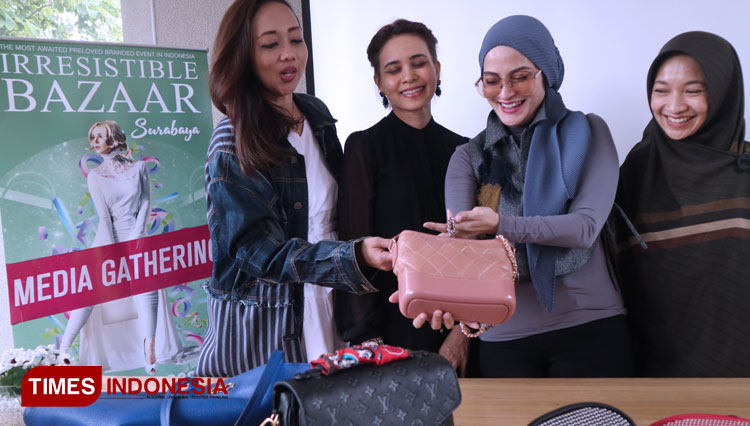 TIMESINDONESIA, SURABAYA – Irresistible Bazaar which will be held for the first time at The Chameleon Hall Tunjungan Plaza 6 Surabaya on the next February 5-9, 2020 has become an awaited event for the brand conscious.
This bazaar will offer hundreds of pre owned things with an unquestionable brand such as Hermes, Channel, Louis Vuitton, YSL, Gucci, Dior and Balenciaga.
There will be around 40 tenants joining the event. They will display all their pre-owned products such as bag, shoes, perfumes, accessories, and any other branded things.
"There will be some limited products which will be displayed, and I believe lots of people will want these products to be added as one of their collection," Marissa Tumbuan, The Founder of The Irresistible Bazaar said on Friday (17/1/2020).
This kind of bazaar had been held annually in Jakarta since 2014. And Marissa would like to share this experience with the local community of Surabaya.
Meanwhile, beside the branded pre owned things, the Irresistible Bazzar of Surabaya will also conduct some fun activities such as mass zumba with Liza Natalia, Fashion Show Happa Collection of Mel Ahyar, and a beauty class with Lakme Make Up.(*)