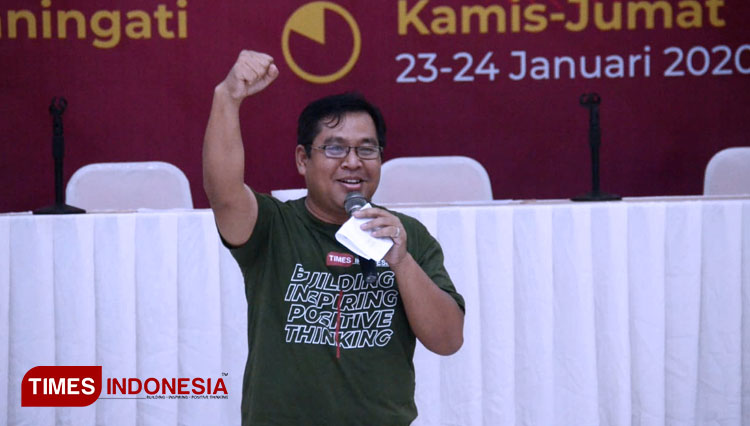 TIMESINDONESIA, BATU – The Annual General Meeting of TIMES Indonesia which is held by today Thursday (23/1/2020) got so much enthusiasm from all of the participants. The meeting was conducted at Ciptaningati Hotel Batu.
The meeting which take "INDONESIA BAHAGIA" (INDONESIA HAPPY) as its main theme were directly opened by the CEO of TIMES Indonesia Khoirul Anwar himself.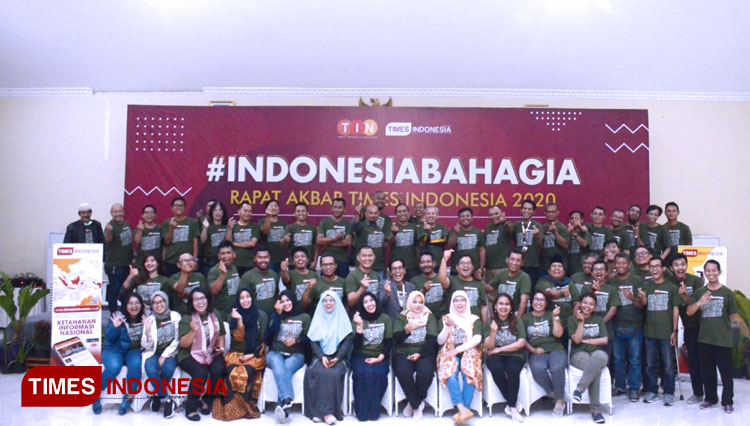 The CEO stated his gratitude for every achievement that the company has taken for 4 years. It is stated that TIMES Indonesia has gotten around 220 branch offices around Indonesia and 5 branch offices in foreign countries.
There are 3 new main offices built to accommodate all the news coming from the branch office. Those include in it are the Bali, Surabaya and Madiun office.
"The central office has a limited capability to receive the massive incoming news that came at atime, that's why we need to built more office to support our performance in 2020," the CEO said.
In addition, Anwar also emphasized that it's the time for the company to make their dream to be the biggest newsmaker company in Indonesia.
"Our company has the best resources to be the best online news company because all of us are at the same visions," The CEO added.
The annual general meeting of TIMES Indonesia will be held for two days starting from Thursday to Friday (January 23-24 2020). There will be several activities conducted at the meeting including the awarding night of TIMES INDONESIA AWARD 2019.