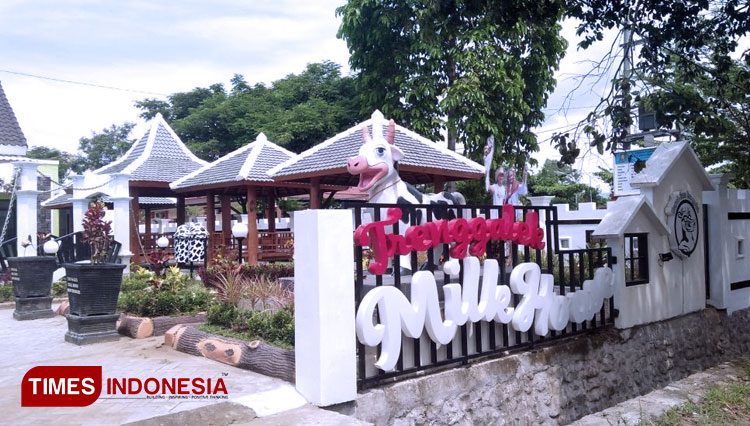 TIMESINDONESIA, TRENGGALEK – Trenggalek Milk House is a milk house located in Jalan Brigjen Soetrand, Sumbergedong, Trenggalek sub-district, Trenggalek.
The place officially announced by the Regent of Trenggalek, H. Mochamad Nur Arifin, sells dairy products and the products made by the SMEs in Trenggalek.
Naning, the Milk House organizer, said that they get the supplies of dairy product from Bendungan and Pule. The regular shipping schedule is once or twice a week, depending on the stocks available at the Milk House.
Besides dairy products, there are various milk products, such as milk sticks, milk pie, milk pudding, and various flavored chips.
According to Naning, the most bestselling dairy products are pasteurized milk, yoghurt, and pure milk. The prices are affordable, starting from IDR 6,000 per bottle.
Milk House is facilitated with 6 wooden gazebos, fish pond, swings, prayer rooms, parking lot, and a park with iconic cow statue.
"I hope this place will be more popular among the society," Naning hoped.
This place will continue to develop in order to promote the tourism of Trenggalek. According to Naning, Trenggalek Milk House will be equipped with milk production house for the edu-tourism for the children who want to learn and watch the live milk production process. (*)