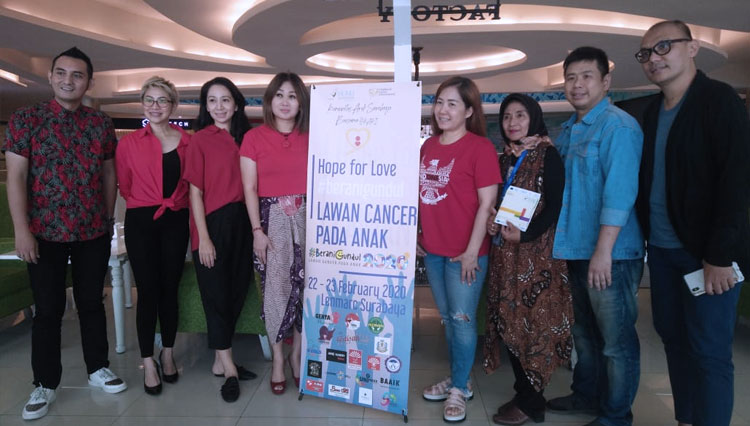 TIMESINDONESIA, SURABAYA – Yayasan Kasih Anak Kanker Indonesia (YKAKI) or the Love for the Cancer Kids Indonesia Foundation planned to hold an annual charity event called Hope for Love and dare people to shave their head for the kids.
This even is planned to be conducted for 2 days on February 22-23 2020. The event will take place in Lenmarc Mall, Surabaya, East Java.
By this event, they meant to raise people empathy towards those kids with cancer and show the kids that having a shaved head is not a big deal and can be cool either.
"They need not only some fund, but also some support from the people around them. They sometime has lack of self esteem about having shave head and this is what we want to show them," Dedy Mahendra, the manager on field of the event said.
There will be around 20 local communities which will take a part on the event such as Gusdurian, PWNU, PCNU and Banser. But they hope that there will be more people joining the event and willingly to be the philanthropist.
"We are not only focusing on those who works, but also some students to be the philanthropist. That's why we put our bank account on every of our pamphlet," Anisah, the Chief of YKAKI Surabaya said.
Several interesting performance will also shown on Hope for Love such as Gandrung dance, talkshow, fashion show, talent show, photography, and bazaar. YKAKI will also give the people who dare to shave their head for the kids' cancer foundation with some certification.(*)