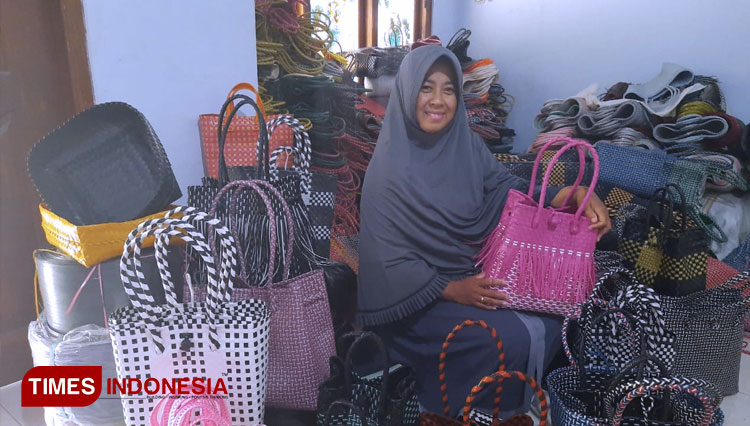 TIMESINDONESIA, PONOROGO – Instead of watching a drama in television, a lady of Ponorogo trying not to waste her time by taking some plastic rattan manufacturer of recycled plastic waste and turned it into a woven bag.
This lady which came from Bangsalan Village, Sambit, Ponorogo, East Java has started to make the woven bag in 2000. She was just an employee a local woven workshop at then.
She and along with several other women was paid for IDR 1.5 K (around a cent) for each of the bag they made.
She then built her own workshop and recruited around 14 local ladies to work with her. Normally each of them will manage to make around 5 pieces of woven bag each day.
In 2016, her daughter tried to distribute her products online, modified the character and shape and also offer the products through market place such as bazaar.
"We have been distributing our products to the local area such as Jakarta, Bandung, Tanggerang and Bali," Masruroh said.
Still according to her, the woven bag has also been distributed to some foreign countries such as Singapore, and several other in Europe and America.
This lady of Ponorogo charge every of her customers for IDR 90 K to IDR 300 K for each of the woven bag according to the complexity.(*)