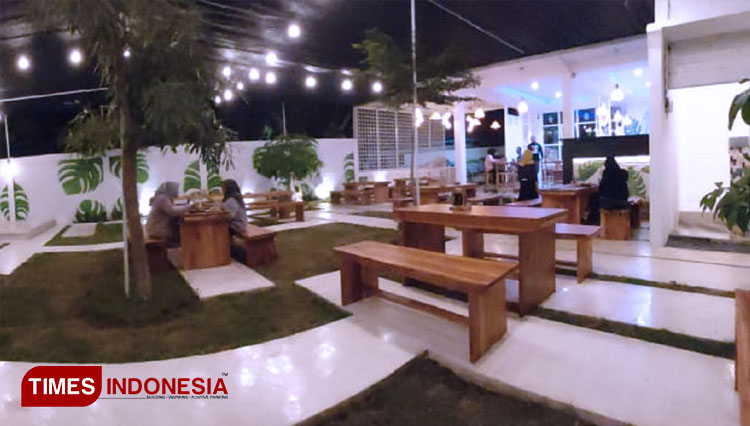 TIMESINDONESIA, BANYUWANGI – Do you like some tasty and healthy food? Well, Insignia Café & Resto could be your best alternative to find it. This restaurant will surely pamper your belly with delicious and healthy food they have.
Located at Jalan Prabuloro No 412, Lingkungan Watu Ulo, Bakungan, Glagah, this restaurant created their food from zero. Their chef made every of the food with his heart and served it with love.
"We have Sego Tempong, Rujak Soto and Kucur, with our very own recipe and no preservatives," the owner of Insignia Café & Resto, Zamroni SH said on Thursday (20/2/2020).
The restaurant also provided several other menus such as noodle, meat ball, roasted ribs, insignia appe for those who would like some modern touch.
This restaurant also provide their customers with the exotic taste of local coffee. They even brew their very own coffe mix. They also get the best milk for the coffee from the local farm.
Insignia Café & Resto only charge their customers starting from IDR 3 K to IDR 15 K for all their menu. This restaurant is open daily at 10.00 - 23.00 local western time. (*)