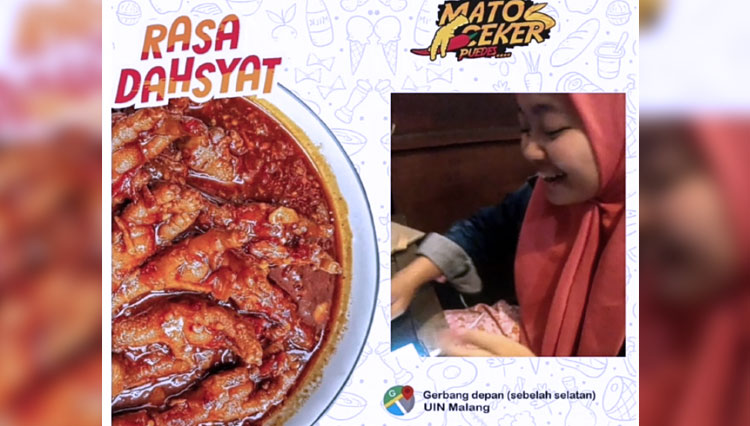 TIMESINDONESIA, MALANG – To honor what so they call as beautiful number, Mato Ceker Malang on Thurday (20/2/2020) treated their customers by giving them all you can eat spicy ceker (chicken feet) for IDR 10 K.
This food shop which is located right in front of one of the biggest university in Malang (UIN Malang) was trying to pamper all their loyal customers with their super affordable and delicious food.
"It goes only for today, and only for the dine in, not for the take out," the Owner of Mato Ceker, Khairul Fikri said on Thursday (20/02/2020).
Beside the spicy chicken feed, the food shop also offered another package for their menu. The customers could have fried chicken along with its condiments for IDR 6 K.
For this one, the offer will last till Friday (21/2/2020). This food shop will pamper all the spicy lover with their food. But you don't need to be worry because you could adjust the level of spicy according to your taste.
So what are you waiting for, get a chance to taste the spicy chicken feet at Mato Ceker Malang and shower your face with tears. (*)