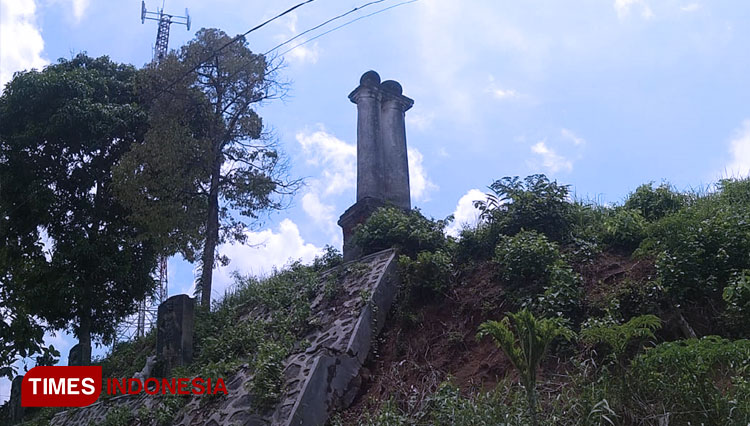 TIMESINDONESIA, BANYUWANGI – Macan Putih Monument or commonly called as Tugu Macan Putih by the local community is one living proof of the colonialism time in Banyuwangi at then.
This monument is located in King Tawangalun (Prabu Tawangalun) relic entrance, Macan Putih Village, Kabat, Banyuwangi.
The name of Macan Putih was taken from the local village name which means white tiger. This monument was formerly known ny the name of Holong Gilig (The Big Gate).
"It was estimated to be built at the end of 19th century," Munawir, The Chief of Banjoewangie Tempo Doeloe (BTD) said on Thrursday (20/2/2020).
Still according to him, they still trying to figure out why this monument was built. Banyuwangi has three other similar monuments around the area.
The monument was believed to be built by the Dutch to honor the greatnest of the Macan Putih Kingdom at then.
However, Munawir also said that they also still looking for some trace left by the Macan Putih Kingdom.
The Macan Putih Monument (Tugu Macan Putih) of Banyuwangi could be a device to start the searching for the kingdom. (*)