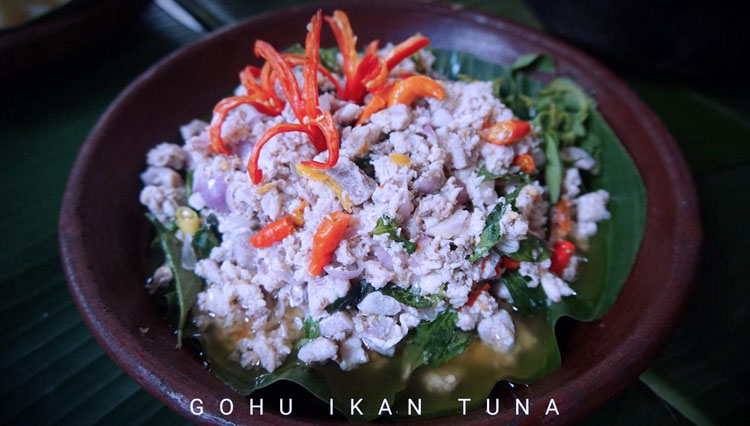 TIMESINDONESIA, JAKARTA – Festival Kampung Nelayan Tomalou 2020 which is planned to be held on March 18, 2020 in North Maluku will bring up hundreds of exotic local food to be tasted by the visitors.
The festival will take place in Tomalou, Tidore Island, North Maluku. The Minister of Fishery of Indonesia were planned to attend the festival for the grand opening.
"There will be hundreds of local food served at the festival for the visitors to taste, " Ismanto, the Manager of the festival said on Tuesday (25/2/2020).
Still according to him Gohu Tuna, Kusi Gohu, Ikan Bakar Colo-Colo, Tela Gule, Pepes Cakalang, Daso Paru Tidore, Pisang Santan, Hula Bole/Sagu Lombo, Kasbi Santan, Ikan Bakar Bumbu Kenari, Sup Tuna Asam Pala, Pepes Cumi Bumbu Kenari are the local food which will be presented on the festival.
Meanwhile, several fusion food such as Burger Cakalang, Chop Steak Cakalang, Naget Cakalang, Steak Cakalang, and Sandwich Cakalang will be the western and eastern meal of the Festival.
At the end of the day, the manager of the Festival Kampung Nelayan Tomalou 2020 also stated that they will consider to make the place become a folks market which served local food and local culture of Tomalou, North Maluku.(*)